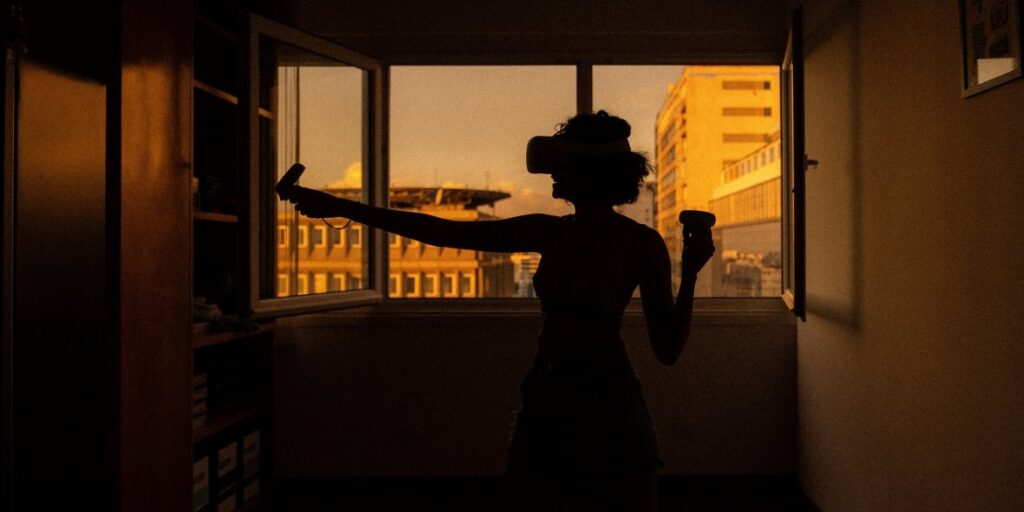 In an era in which learning has shifted to more digital formats, virtual reality (VR) is proving to be an effective tool that meshes well with learners' new habits and behaviors. 
According to Alessia Messuti, Programme Officer at ITCILO, VR provides the recreational replication of a digital environment. It showcases an almost identical real-world environment in which human interactions are augmented and learners are fully immersed in the chosen or designed experience.
More specifically, VR is a multifaceted technology with the potential to:
engage the learner by immersing them in a real-world scenario,
empower the learner by cultivating a culture of innovation and inquisitiveness,
embrace diversity by telling stories that connect shared human values,
create a safe learning environment to educate learners about vulnerable situations.
Virtual reality is one of the essential building blocks of our digital ecosystem.

Andreas Klemmer


DIRECTOR OF TRAINING ITCILO
That's why the ITCILO's Learning Innovation Programme started exploring the pedagogical potential of virtual reality for the world of education and training. In collaboration with the European Trade Union Institute for Research (ETUI), they created a training of trainers (TOT) course to collaboratively explore how this technology can support immersive learning experiences at ETUI.
Throughout the Virtual Reality Coaching Sessions, learners used a VR technology called Arthur, which allowed them to discuss the pedagogical added value of virtual reality applications in learning and training, which can simulate real-world environments.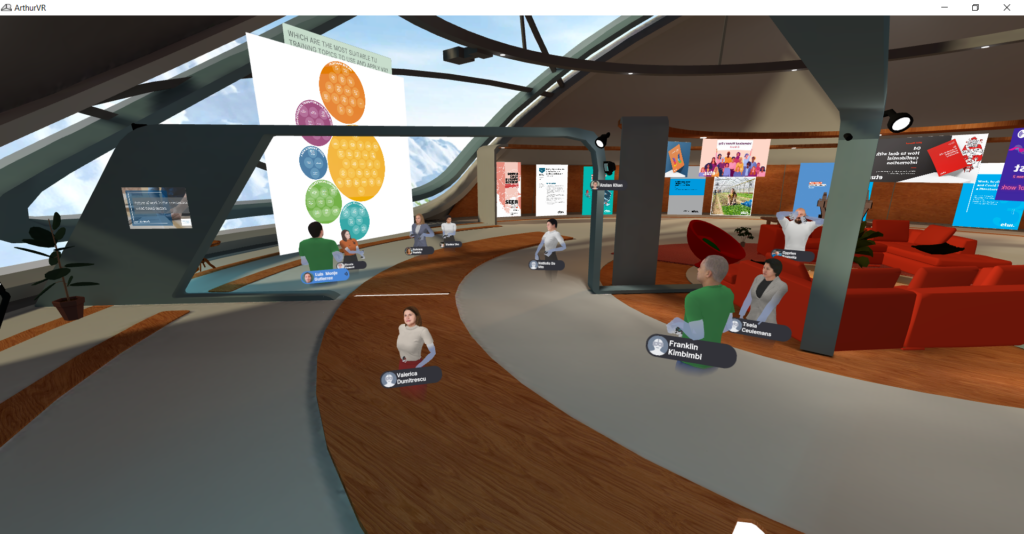 As digitalization is becoming more than ever an integral part of jobs, VR is becoming fundamental for trade union members and the world of work.

Franklin Kimbimbi


EDUCATION OFFICER AT ETUI
For Franklin Kimbimbi, Education Officer at ETUI, embracing the field of education and training came as natural as his taking part in the VR coaching sessions. As a lifelong learner, Kimbimbi wanted to reflect on the potential of VR learning scenarios and experience social interactions in a 3D environment.
Through the Arthur technology, Kimbimbi and other participants were able to experience the power of physical meetings combined with the simplicity of video calls and, thanks to a personalized and digitized avatar, to express their individual body language in a realistic and interactive way.
Additionally, VR rooms allowed participants to take notes, sketch rough drawings, and use a voice application. Where online learning would have made it possible to interact without having to set foot in a classroom, VR created a virtual environment presented in such a way that participants experience it as if they were really there.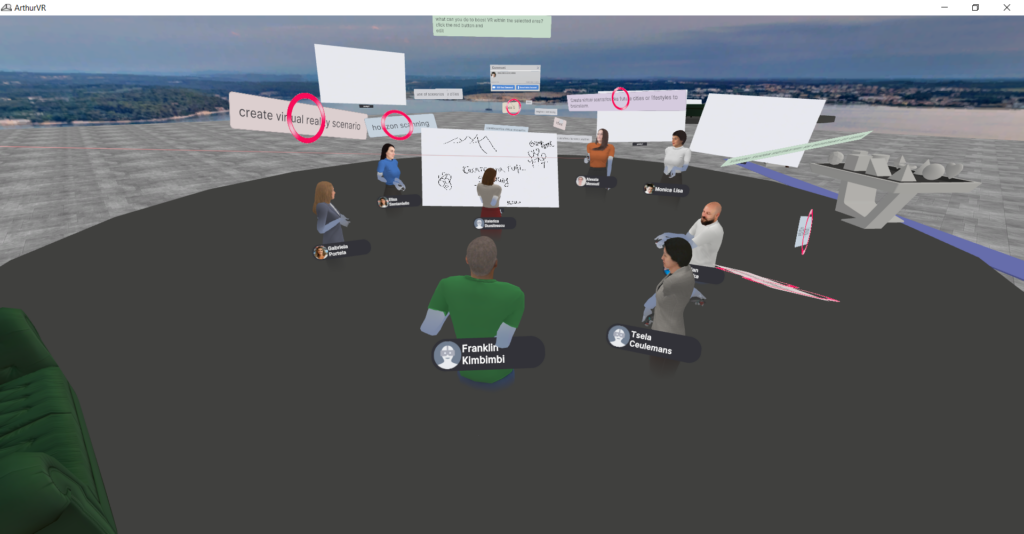 In this virtual environment, Cyprian Szyszka, Education Officer at ETUI, had the opportunity to reflect on and further explore this tool's potential in relation to some core topics within his scope, such as sustainability and occupational safety and health (OSH).
Szyszka was driven by the desire to better understand if now is the time to use VR in training. He has come to the conclusion that the question should not be whether VR is currently important for union members; rather, he emphasizes the fact that they intend to make it so.
We want to make sure that our VR and augmented reality initiatives are innovative, inclusive, and accessible.

Tom Wambeke


CHIEF OF LEARNING INNOVATION
This new technology presents an unprecedented opportunity to create a new space for learning and skills training. Together with blended learning, hybrid learning is set to connect people in an innovative and realistic way, allowing learners to meet with others and take advantage of the creative freedoms.
Blended, hybrid learning is the new normal.