TRAININGS
"If you were superman for a day, what skills would you bring back?"
Bodyswaps
Get a glimpse of us in action
The ITCILO has experimented with practical applications of virtual reality within training programs.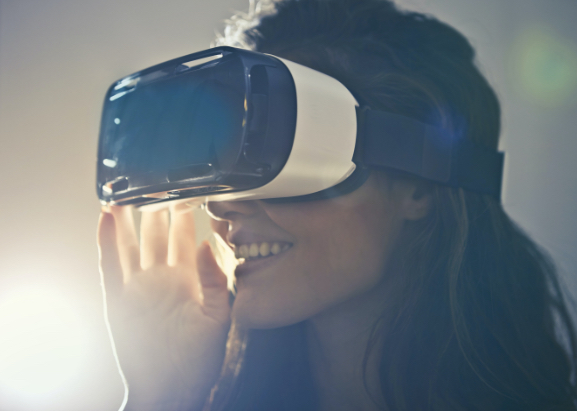 Green Jobs
Sustainable Business Practices in Green Enterprises
SMEs are at the heart of economic activity and at the core of the paradigm shift needed to achieve sustainable development. Their production processes often depend directly on the natural environment.
VR possibilities in this experience:
- Access a hotel in the Philippines
- Analyze the current states of different environments within the hotel
- Look into greening potentialities/activities/strategies for each environment
This VR simulation gives you an example of how to apply green procedures and practices in a small business in the hospitality sector. The objective is to identify ways to decrease the negative impacts of the economic activity on the environment, improve resource efficiency and save costs.
Occupational Health and Safety
Occupational Health and Safety AR/VR Innovation Fund Project
There is a need to identify, manage, prevent and eliminate common occupational health and safety risks that affect workers. This VR/AR simulation does so through a virtual factory inspection.
Objectives:
- Raise awareness and to assist OSH trainers and practitioners on site in the assessment and management of risks in the workplace
- Improve management systems and promoting a culture of compliance
- Implement and enhance the current training methodology and delivery
The 3D assets can be used to create multiple lessons that help the learner to identify or spot possible safety hazards, or issues or to recognize good safety measure in practice.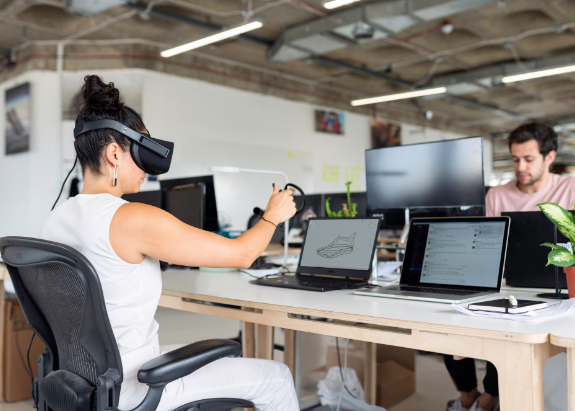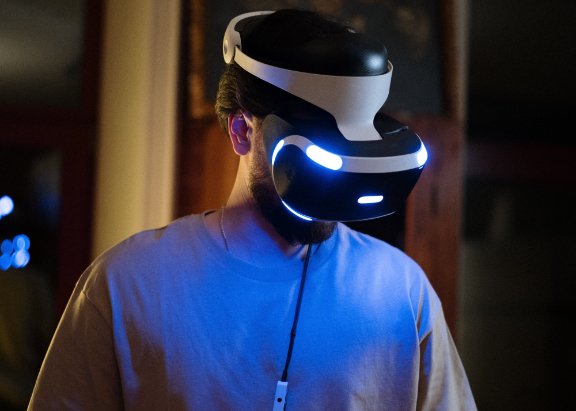 Icebreakers
AR Icebreaker Treasure Hunt
A treasure hunt to learn about the ILO mandate. Participants dive into an augmented reality game, think Pokemon Go, to interact with the physical space on the ITCILO campus, while also familiarizing themselves with the ILO mandate.
The exercise aims at a set of interlinked objectives:
- Participants have a space to break down barriers and spark interactions
- Participants are exposed to the Innovation Lab and other innovative ITCILO learning approaches
- Participants understand the mandate and scope of work of the ITCILO, including opportunities for future learning and collaboration
Labour Inspection
Maritime Labour VR
Maritime labour ship inspectors identify deficiencies on board which require general recommendations based upon maritime labour law. Now, they can do it without going to sea.
With virtual simulation and 3D glasses, these physical visits become learning journeys through virtual simulation experience.
The project had three goals:
- Design and develop a virtual simulation of a real ship
- Develop deficiencies scenarios that labour inspectors need to identify
- Integrate the case simulations in the eCampus of the Centre
Time to get on board.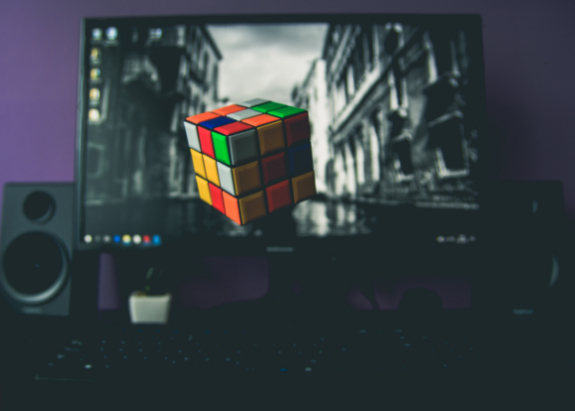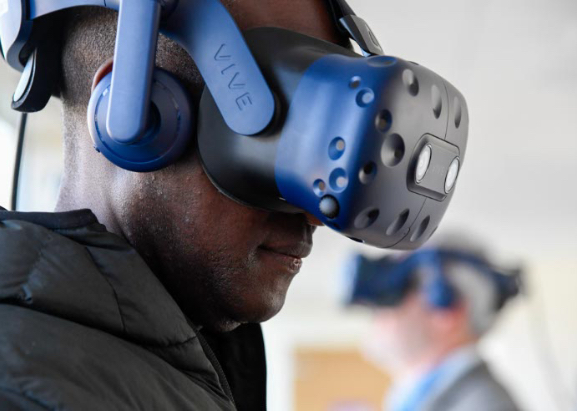 Virtual Workplace
ARTHUR Virtual Conferencing
ARTHUR allows ILO collaborators to customize their virtual meeting space and to interact across the globe. ARTHUR can be used for team meetings as well as conferences.
Customized Environments:
- Custom 3D office environments that replica real locations and complemented with branding to offer a more holistic experience
- The process includes concept design, development, and a dynamic integration into Arthur
Full Body Avatars:
- Photorealistic avatars realized by 3D scan enhance the feeling of presence, attention, and quality of communication in VR
- The ITCILO takes care of the 3D scan process, adaptation, and integration of the avatar into Arthur