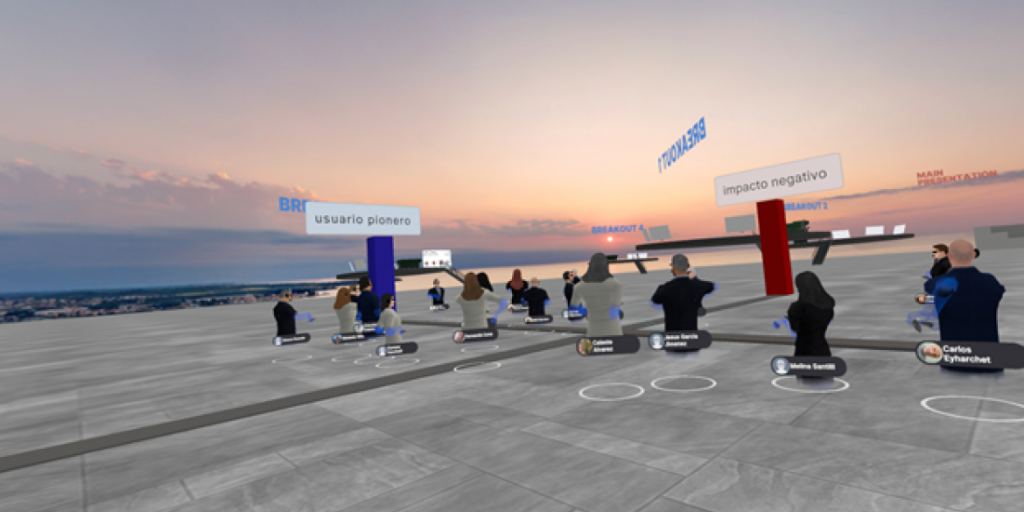 A behind-the-scenes look at how the ITCILO used virtual and augmented reality tools for learning and training in Argentina
Virtual reality is here to stay. Accelerated by the pandemic, the ITCILO has found new applications for this technology in learning and training.
Our ACTRAV team, which aims to promote workers' organizations, just completed a pilot activity for constituents in Argentina. The course, hosted on eCampus, included webinars with sector specialists, readings, videos, discussion forums – and VR.
The question we wanted to explore was: How can we use VR in a practical way to help strengthen workers' organizations?
Fundación UOCRA, the country's largest construction workers' union, accepted the challenge. The organization has extensive experience in social dialogue and leverages solid action networks.
We were trying to learn the best ways to use VR solutions for vocational training, as well as to teach about occupational safety and health.
This video explains, in detail, how we did it (in Spanish):
Testimonials
VR as strategy:
"The sessions enabled us to think about incorporating VR as an enriching strategy, in the processes of both training as well as certification."
– Maria Victoria Villa, Fundación UOCRA
Favorite topics and takeaways:
Digital strategies for trade union leaders
The use of VR in social dialogue
Challenges of training in the future of work
VR for capacity building:
"The key resides in the future, in the enormous possibilities and challenges that this training has provided to us."
– Marcelo Casartelli, Fundación UOCRA
Favorite topics and takeaways:
Individual and institutional capacity building
Training with the use of VR and AR
Strengthening the training system
VR as expansion:
"These tools and technologies are going to increase and improve our proximity to the workers."
– Fernando Augusto Paoletti, Fundación UOCRA
Favorite topics and takeaways:
A world of possibilities in training and certification
Improve occupational skills and quality of life
Trickle-down effect to families of workers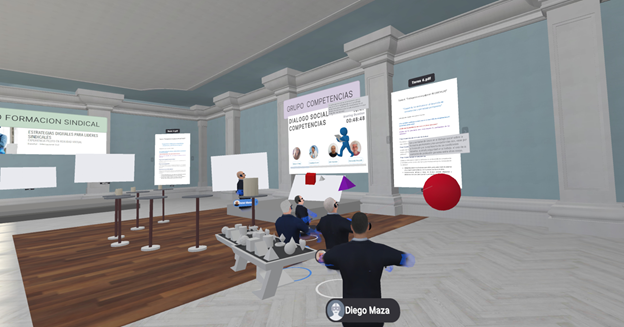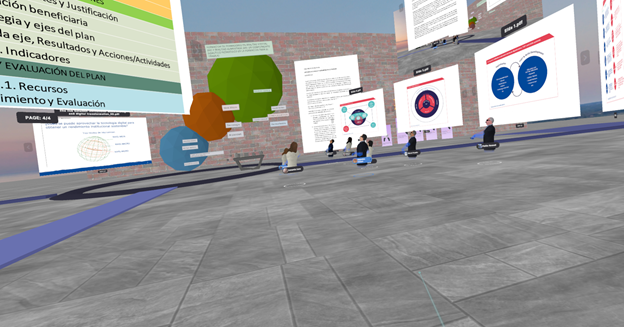 Moving toward change
Participants were asked to identify "horizons," or best-case scenarios. Once those were defined, we just needed to figure out how to get there. The process involves mapping the scenario, taking risks, and exploring the unknown – all steps toward innovation.
When participants started thinking about what is not being done, instead of what everyone else is doing, they came up with out-of-the-box ideas.
Why VR?
The new tech presents an unprecedented opportunity to promote social dialogue, ensure space for collective bargaining and skills training, and give visibility to proposals from ILO constituents on digitalization and vocational skills.
Plus, VR technology is becoming more sophisticated, more accessible, and cheaper – all good signs for the world of learning and training.
Explore our VR learning solutions
The ITCILO's Learning Innovation Programme is exploring the pedagogical potential of virtual reality for the world of education and training. Dive into our practical applications, technological offers, and collaboration opportunities.