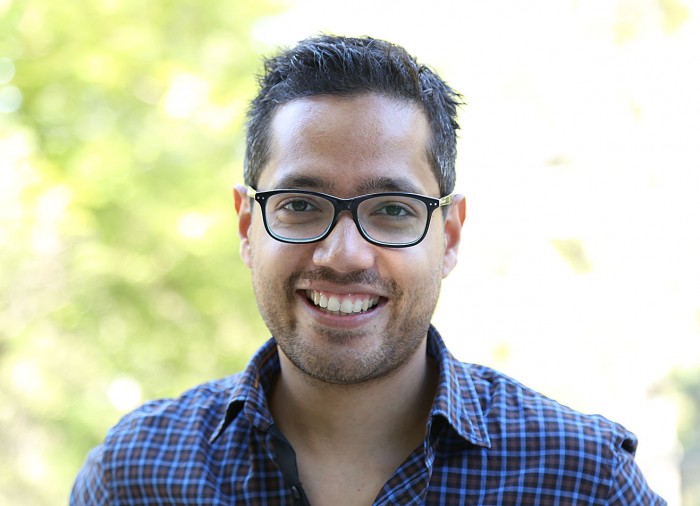 Humans of VR: Atish Gonsalves
June 19, 2020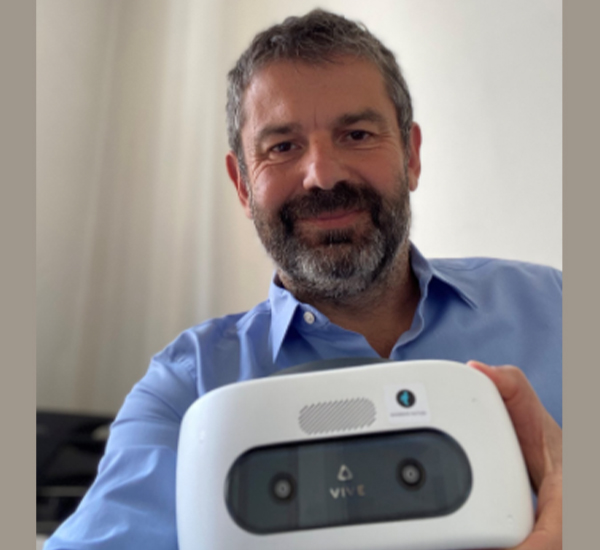 Humans of VR: Olivier Pierre
October 19, 2020
Here's what happened in the first-ever ILO virtual reality event
​​​​​​​​​In partnership with the Turin Centre, the Skills Branch held their first Management Forum as a virtual reality event –​​ which even included a hackathon! Inside visited this new virtual world, and came back to tell the story.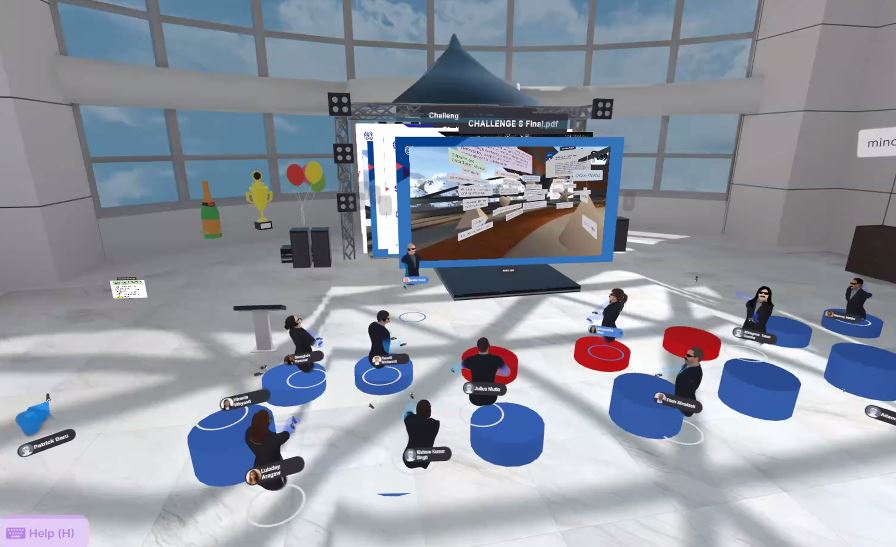 A few minutes ahead of the meeting, colleagues enter the room and the chit-chat begins. People catch-up quickly in small groups until Srinivas Reddy, Chief of the SKILLS Branch, asks everyone to take their seats. This could be a scene from a regular meeting but, in fact, this was all taking place in a virtual space imitating the Turin Centre, with colleagues accessing it with their virtual reality headsets from multiple countries. It was the ILO's first virtual-reality event, the SKILLS Management Forum 2020.
"It was really fascinating because we still got to have these one-on-one interactions which you can't have over a Zoom or Skype meeting. At one point, I was having a meeting with a colleague and we even hugged. But I was in Harare and he was in Turin," recounts Naomy Lintini, Project Manager.
"I was worried at first that this was only going to work for the younger people in the team. But I got my headset quite early on and was able to work my way through the instructions. I learned how to write on a whiteboard, how to move in the virtual space, how to teleport', even sitting in my own chair at home, to another room or closer to another colleague, and that made the experience be quite immersive," she says.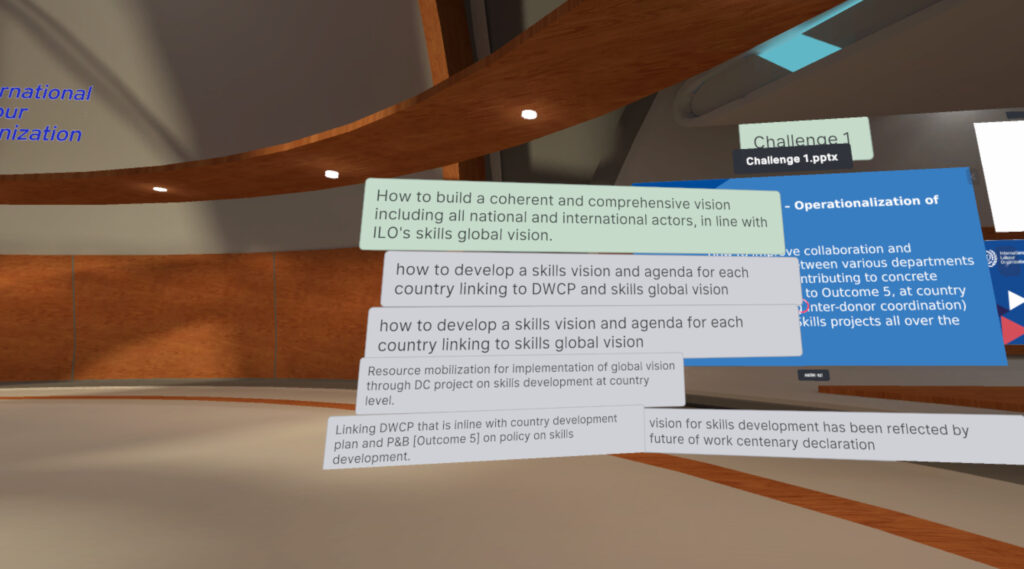 More efficient and cost-effective than a real meeting
The Skills Management Forum had originally been planned as an in-person meeting in Geneva but with the travel restrictions imposed by the COVID-19 pandemic, the format had to be reviewed.
"We are quite happy with the fact we had this forum now, and we have been able to achieve the results we were hoping for. If you look at the costs, the carbon footprint and even the time spent, we saved a lot," confirms Srinivas Reddy.
"It's hard to compare virtual reality with face-to-face events. However, it's infinitely more effective than online meetings. When you're living in virtual reality, you can't be checking your emails or doing something else. The tool demands your full attention," explains Snehal Vasantlal Soneji, head of the Employment Policy and Analysis Programme in the Turin Centre.
Several virtual rooms have been created to look and feel like the Turin Training Centre. Besides the plenary and workshop rooms, there is even a coffee break "open-air" area.
"It was really nice to be able to chat with colleagues on this nice green lawn, with the view of the river Po. While Geneva was rainy, virtual Turin was sunny," recalls Srinivas Reddy.
A group session in a big space with a great view outside
"VR, without a doubt, is an impressive solution, but the technology is not perfect yet, and not everyone has access," explains Srinivas Reddy.
"If we fix these challenges and open to embrace change, I see immense benefits of field and headquarters collaboration by alternating between face to face and VR meetings. VR provided us a great solution to bring field and HQ colleagues together at lower cost, and I can say without hesitation we will repeat this every year."
"The technology is impressive but it is just the means to achieving our objectives," affirms Snehal. "The most important thing is it made our work more efficient and we were able to achieve the goals set for this forum."
One of the goals of the Skills Management Forum was to discuss the branch strategy for lifelong learning and skills development for its staff and collaborators within the ILO. The challenges were presented in the form of a hackathon, with 80 participants split into groups. The winning team led by Alessandra Molz, Skills specialist for the DWT-Budapest Office, innovated with a 3D presentation, which they called a "universe of innovation".
"This event was important to align the expectations of staff with the objectives of the Office and the actual upskilling opportunities. And we will be offering wide-ranging upskilling opportunities for staff involving training and learning activities," shared Srinivas.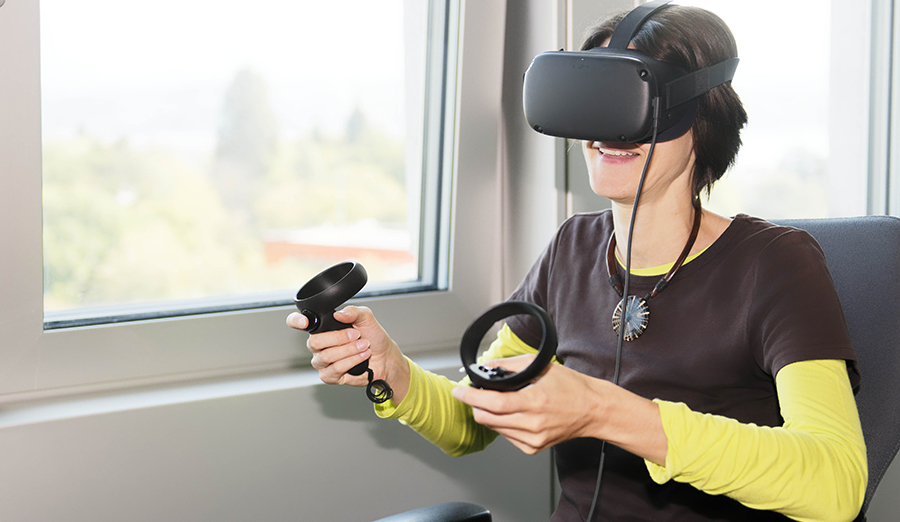 Why are avatars wearing sunglasses?
​​Have you ever wondered why everyone's wearing sunglasses in virtual reality spaces? Snehal explains: "Some virtual reality platforms create avatars with eyes – but the reality is the technology that perfectly mimics eye movements of people is work in progress! That's why our avatars wear sunglasses." They all also wear dark suits – and in that case, we think the choice is more of a fashion one, to remind us all of the Matrix films.