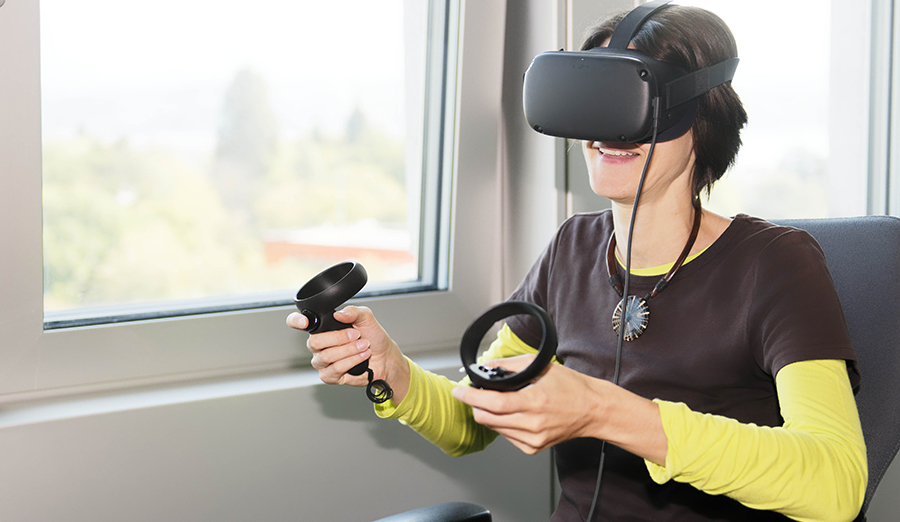 Teleported from your chair
October 7, 2020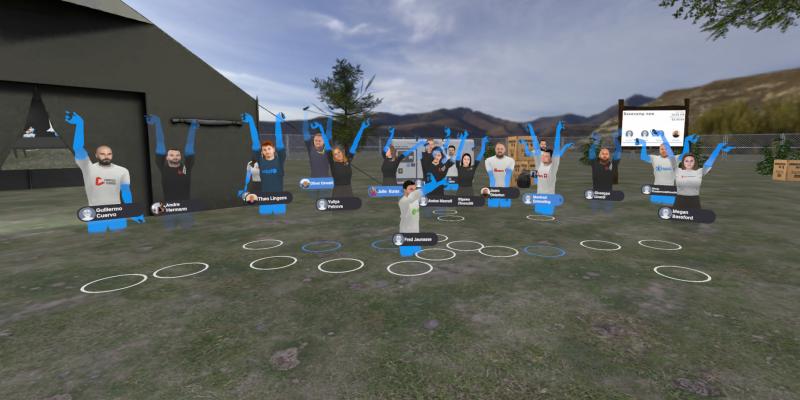 Exploring the new frontiers of Virtual Reality
April 29, 2021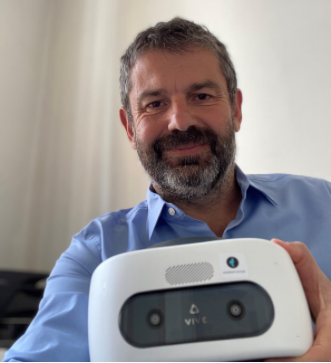 Name: Olivier Pierre
Location: Paris, France
Job: CEO of Immersive Factory
Two brothers on a mission to spark behavioral change.
Here's how they made it a (virtual) reality.
Every year, there are around 5,000 deaths onsite at work. The two brothers, Olivier and Bertrand Pierre, strive to lower that statistic daily. Over a virtual coffee session, Olivier discussed with us how he co-founded the health, environment, and safety training start-up: Immersive Factory.
Let's rewind to 2015, when this all began. Olivier worked for a video game company beginning to experiment with a new technology: virtual reality (VR). At that time, only the Oculus Rift was available. "I was amazed by the power of VR," shared Olivier after only scratching the surface of the VR world.
The two brothers teamed up to make an idea come to life. "We really wanted to use the best of VR in a business-to-business (B2B) environment," explained Olivier, "How could we help businesses address their needs? Could VR be the right solution?"
"We were very amazed by the traction of VR."
Within a few months, this small company had over 60 large businesses approaching them. "They wanted to discover what VR could bring to the health and safety field," he said, "We discovered health and safety was actually a huge market. We had no clue."
Sometimes serendipity steps in at the right time.
Safety first
Their goal remains improving employee behavior for healthier, safer workspaces. The role of these immersive VR trainings is in the prevention of onsite work accidents. Behavior is key.
A few years ago, Immersive Factory collaborated with one of the worldwide leaders in water distribution and waste collection. After unfortunately experiencing three fatal accidents, this company in Morocco sought out the support of VR to better safety train its employees.
Through the work with Immersive Factory, they were able to create a VR simulation to instruct employees on correct electrical procedure. Following this project, a company in Poland also reached out to create a program on pedestrian safety in factories.
Olivier further elaborated the plans to deploy the VR training to all the business' sites by 2022. A massive step for Immersive Company, but also a massive precaution for all the employees.
In every job that must be done, there is an element of fun
"It's a gamified, engaging training," assures Olivier. He wants it to be more than just a task to be checked off, but rather a driver for trainers and trainees worldwide.
Accelerated by the COVID-19 pandemic, Immersive Factory updated their online shop into an immersive social hub.This platform hosts 60 health and safety trainings with mobile, desktop, and VR formats. Trainers are able to customize the environment and host events in various virtual rooms. The model switched from purely onsite trainings to completely online experiences.
This attests to Immersive Factory's dynamic, solutions-oriented approach to training. "100% of what we create is developed internally," highlights Olivier. Creative teamwork is at the heart of what they do.
Nevertheless, Olivier is cognizant about VR's limits: "I don't see VR replacing all traditional trainings.VR adds value to eLearning and other training models." Sometimes VR is inefficient, sometimes VR is transformative.
Still unsure about VR in trainings? Olivier has a simple solution: "You have to test the headset." No video simulation or image can replace the actual immersive experience.
Check out the Immersive Factory portfolio to learn more.