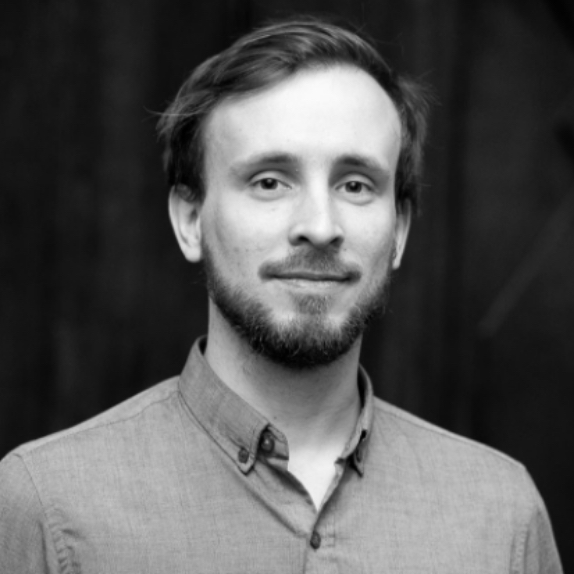 Humans of VR: Christophe Mallet
June 18, 2020
Name: Stefano Merante
Location: Turin, Italy
Job: Skills Development & TVET Programme Officer at the ITCILO
"I'm not an AR/VR expert. But it was an eye-opener and I really see the valuable potential."
AR/VR: the forefront of TVET

"I really see AR/VR as a way to make TVET more appealing to people. It's something that can be impactful in education and a game-changer for TVET. The potential of practical skills development is enormous.
We decided to insert a session on the use of augmented reality and virtual reality for TVET colleges in our training agenda. In collaboration with the Learning Innovation team, we created an AR/VR fair."
Participants rotated to see the four different applications of AR/VR:
Welding
(Technical Skills): being in the shoes of a welder
Microlearning
(Technical Skills): AR/VR in education and training
Behavioral Analysis
(Soft Skills): how to confront a difficult situation
Bias
(Soft Skills): gender and disability awareness
"For our sector, AR/VR gives an incredible window of opportunity. You can train on very expensive machinery and equipment without having to buy them. You can train in safe environments, which is a big issue of TVET courses focused on industrial occupations. It's also a way to foster interaction with youth that are more vulnerable and come from difficult backgrounds."
"This is the future of vocational training."
"Then, there's everything related to continuous training. Big companies are already investing, but also at a smaller scale, enterprise level. There is a demand for training and awareness raising."
AR/VR as a tool
"We would like to integrate AR/VR in each of our skills courses.
We invited 20 trainers and managers of TVET centers in Italy to expose them and make VR/AR available, especially in the future Innovation Lab. It created a space to discuss the development of concrete experiences in these TVET centers and make them available to international participants.
Through some VR tools, we could also train people for things that we currently cannot do. For instance, ministers of TVET always struggle to get public funding for their ministry. They're not able to "sell" the TVET sector to the prime minister or president. Through AR/VR, we could really go into individual, high-level coaching.
The impact is twofold: technical skills on one side and the enlargement of advisory/consultancy services on the other."